My duties as the early shift hostess at Grizzy's Cafe tend to vary because Grizzy prefers to have some variety with the events there. Most weeks, I'll be at the main dancefloor, dressed in the theme of the evening, but some weeks I'll be down by the water for fishing or up on the roof for skating.
I still have the same Skoopf skates that I picked up way back when I was first finding my way around SL. You can tell these things are pre-sculpties and how!

I spent quite a bit of my evening digging around and retexturing the things to match my outfit.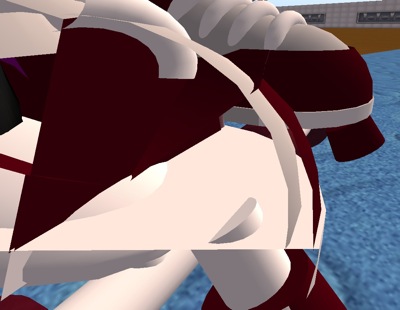 . . . but I still missed some spots.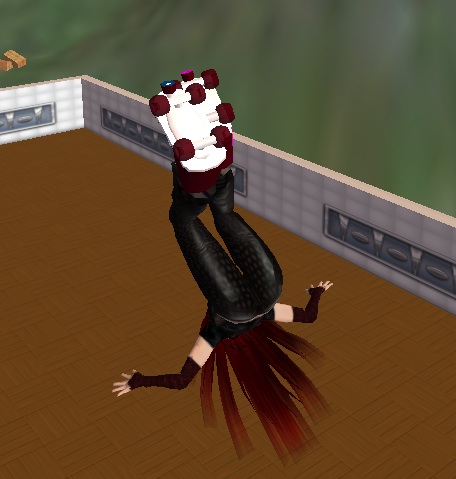 On my fabulous radar screen (I keep it handy in my hostess supplies, because it's always good to know when people are about so you can greet them properly) I detected someone wandering about. A little Viewer 2 voodoo and I was looking at the profile of a freshly rezzed newbie. I cameraed down to have a look and found this lost soul a-wandering.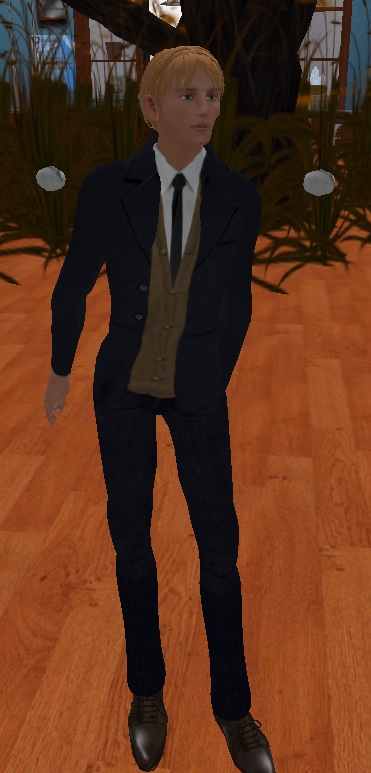 His name was AngelKlarion Winterwolf and he was apparently dialing in from Buenos Aires. I offered him a teleport to come upstairs, but he didn't take it, so I decided to go down and meet him. He told me wanted to learn how to dance. There was a pair of danceballs handy, so I hopped on the pink one and coaxed him into hopping on the blue one. The resultant dance was a ballet arrangement. And me still with my skates on.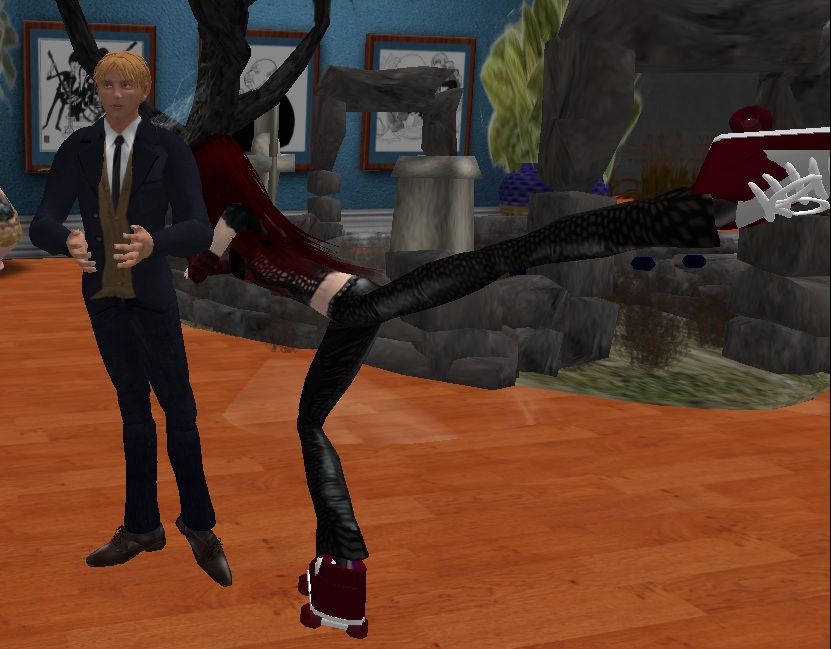 Only in Second Life.
Grizzy was understanding when she arrived and I was downstairs instead of up on the roof. Angel departed soon after, so we resumed our skating upstairs and Grizzy sat on the wall to work out the schedule. The Me had other matters to attend to, so I took my leave at six and I'll have to remember to take my skates off when I rez back in again.